The Commissioners of the Electoral Commission (EC) are allegedly running away from being served personally court processes or at their head office.
In a letter dated September 15, lawyers for EC chairperson Jean Mensa and her deputies said they had "received specific instructions to deny access to anyone" seeking to serve court documents at the EC headquarters.
The letter, signed by lawyer Justin Amenuvor on behalf of Amenuvor & Associates, said the Commissioners had "waived their rights to personal service" and offered to accept service on their clients' behalf through the law firm.
This comes after bailiffs sent to deliver legal documents to the EC commissioners last Thursday were denied access by security officers at the premises.
"They have told us that if we want to serve anybody we have to call the person personally, for the person to either come out to come and receive the process," a lawyer with the bailiffs told the media.
The court processes in question relate to a contempt of court suit filed by a resident over the EC's ongoing limited voter registration exercise.
Despite being served an injunction application to halt the exercise, the EC proceeded with the exercise.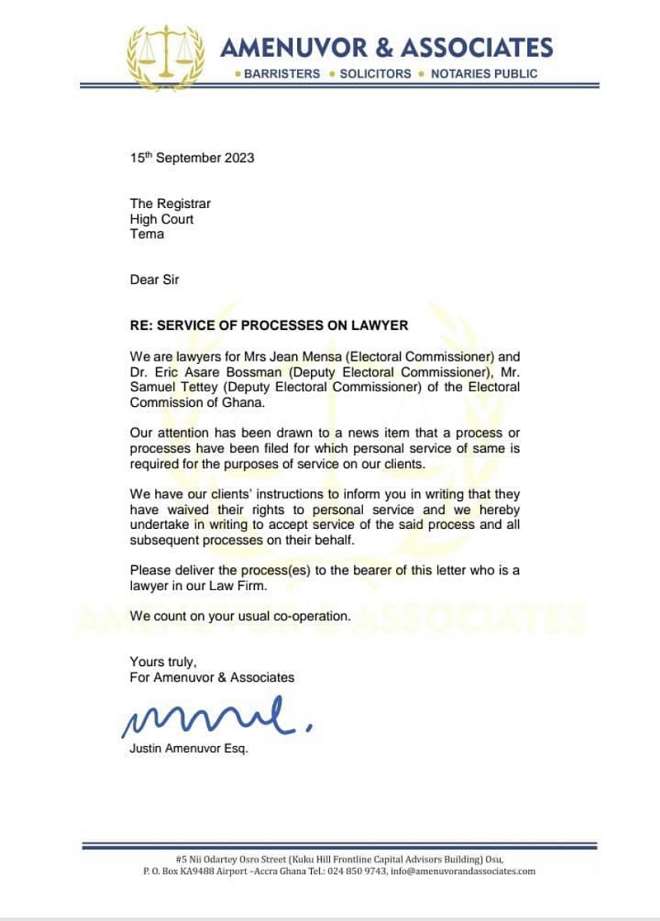 Source: www.modernghana.com